Project Info – Mainland Brunswick – Pump Station 4035-4036 Upgrade
Project Number: #702
District and General Location: PS4035 on Ross Road, North Mainland District and PS4036 on B&W Grade Road, North Mainland District
Total Budget: $2.6M
Anticipated Construction Completion Date: Spring 2022
Details: The project consists of the repair of both station building roofs, painting, along with pump and piping modifications. Detailed station work includes the installation magnetic flow meter, an odor control unit, replacing outdated electrical and SCADA equipment, and building repairs with site improvements.
Purpose: The project aims to address the aging infrastructure, increase capacity to serve the area, and ensure the reliable operation of these critical wastewater facilities.
Have More Questions? Please contact W. Todd Kline, P.E., Director of Engineering – tkline@bgjwsc.org
Visual Summary: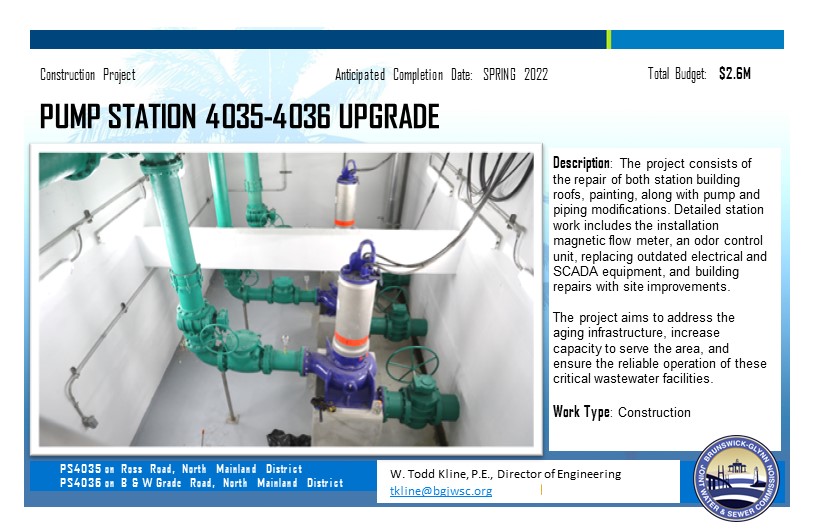 Monthly Active Construction Project Photo Report(s):
2022_April_Project_Photos_-_Mainland_NMSI_PHII_Pumpstation_4035_4036_Upgrades