Our primary focus in the Administrative Services Division is providing you with information that is timely and relevant via our website, social media and other traditional news media. We also staff a customer care office at 1703 Gloucester Street in Brunswick that aims to answer questions, process payments and manage your accounts.
While meeting minutes are made available after being voted on in the following meeting, complete videos of public meetings are posted on YouTube typically within 24 to 48 hours of a meeting on our channel here: https://www.youtube.com/channel/UCNTOqVVMpe1PbRohKlysvIg
Please Like and Follow our Facebook page, where you'll also see a live broadcast of each public meeting: https://www.facebook.com/BGJWSC/
If you are seeking information or documents not readily available on the website, please visit our Public Information Requests page for more details.
The Flow Quarterly Newsletter
As part of our continuing efforts to present the most relevant news that you need in a format that is most likely to get you, we publish many of our updates and events in a quarterly newsletter that is mailed with your billing statement. The Flow newsletter is also available for download and viewing below:
---
You may find it helpful to view presentations from various members of our staff given to members of the Commission during our 2017 Orientation.
---
Key Staff Contacts
Jay Sellers
Director of Administration
912.261.7123
jsellers@bgjwsc.org

Olivia Cummings
Customer Service Manager
912.261.7107
ocummings@bgjwsc.org
Complete Customer Service staff member information is available here.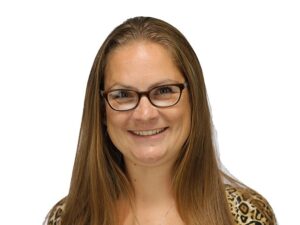 Tiffany Tiner
Backflow Compliance Coordinator
912.261.7115
ttiner@bgjwsc.org
– Backflow Device Testing and Certificate of Occupancy Certification
Please visit here for more information regarding backflow prevention.
---
58 videos
BGJWSC - Overdue Bill Text Alerts
Published at 2021, June 28
Now available! FREE text alerts to help you avoid water service disconnection for past due service c
Show More
---
Organizational Chart