Legal Documents
City_Ordinance_Chapter_22___UTILITIES – Updated 5/24/18
County_Ordinance_-_CHAPTER_2_16_-_78 – Posted 1/27/16
Current_Organizational_Legislation_2-21-2018 – Posted 3/12/18
For communications that you would like to be seen by all commissioners, you may email  commissioners@bgjwsc.org
---
Commission Members:
Chairman Donald M. Elliott
759 Deer Run Villas
St. Simons Island, GA 31522
Home: 912.634.0627
Grand Jury Appointed
Serving Four Year Term, Ending 12/31/20
wareagleone@earthlink.net
delliott@bgjwsc.org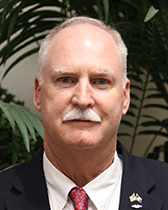 Vice-Chairman Michael Browning
345 Buffalo Drive
Brunswick, GA 31523
Home: 912.264.3697
Glynn County Appointment
Serving Two Year Term, Based on Glynn County Election
mbrowning@glynncounty-ga.gov
mbrowning@bgjwsc.org
Commissioner Steven A. Copeland, P.E.
P.O. Box 21285
St. Simons Island, GA 31522
Elected
Serving Four Year Term, Ending 12/31/20
scopeland@bgjwsc.org
Commissioner Bob Duncan
Photo and Info Pending
Elected
bduncan@bgjwsc.org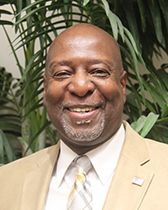 Commissioner Cornell L. Harvey
2204 Oriole Street
Brunswick, GA 31520
Home: 912.262.1529
Cell: 912.571.2218
City of Brunswick Appointment
Serving Two Year Term, Based on City of Brunswick Election
mayorcharvey@gmail.com
charvey@bgjwsc.org
Commissioner Tripp Stephens
Cell: 229.942.8576
Grand Jury Appointed
Serving Four Year Term, Ending 12/31/21
tstephens@bgjwsc.org
Commissioner Ben Turnipseed, P.E.
Grand Jury Appointed
Serving Two Year Term, Ending 12/31/19
bturnipseed@bgjwsc.org
Executive Commission Administrator:
Janice B. Meridith
1703 Gloucester St
Brunswick, GA 31520
Office: 912.261.7136
jmeridith@bgjwsc.org
Legal Counsel:
Charles A. Dorminy
3528 Darien Highway Suite 300
Brunswick, GA 31525
Office: 912.554.0093
http://www.hallboothsmith.com
cdorminy@hallboothsmith.com
---
Minutes to meetings can be found here.
---
You may find it helpful to view presentations from various members of our staff given to members of the Commission during our 2017 Orientation.
---
History of the BGJWSC:
The City of Brunswick and Glynn County have long recognized the need to provide services to the region with a coordinated, planned and unified potable water and wastewater system. This effort first began with an intergovernmental agreement to provide wastewater treatment to Glynn County's north mainland system in 1988.
In the autumn of 2004 the two governments began meeting to discuss the renewal process for the 1988 agreement. It was in these meetings and the ensuing discussions of efficiency in service delivery, avoiding the duplication of resources and preparing for growth that each government realized the community would best be served by continuing their efforts in unifying the systems.
With this goal in mind the City of Brunswick and Glynn County entered into a formational agreement on June 13, 2005 to combine their independently owned and operated water and sewer systems under a separate entity.
From the formational agreement, our local delegation to the State General Assembly introduced legislation to create the Brunswick-Glynn County Joint Water and Sewer Commission (the JWSC) as a State agency, but, one that would be governed locally.
The legislation was passed by the General Assembly and signed by the Governor on April 19, 2006. That legislation contained two conditions that would have to be met before the Commission could be formed.
First, the citizens of Glynn County and the City of Brunswick would have to affirm their desire to go forward through a public referendum. On July 18, 2006 the referendum passed with majority votes of 74% in the County and 57% in the City.
After citizen approval, the two governments and the JWSC began work on the second condition of creating an Operational Agreement. This document sets forth the terms and conditions that the JWSC will operate and maintain the unified system on behalf of the City, the County and its citizens. In July 2007 the Operational Agreement was approved and established a January 1, 2008 start date for the JWSC.