Planned Service Outage – Aviation Parkway and Glynco Parkway – Thursday, January 11, 2018
Attention
Service Outage Notification
In order to perform repairs to the system, including replacing a main valve, water service will be unavailable from 11:00 p.m. on Thursday January 11, 2018 until 5:00 a.m. on Friday, January 12, 2018 for all of Aviation Parkway and Glynco Parkway from Airport Industrial Drive to Sidney Lanier Drive in Brunswick.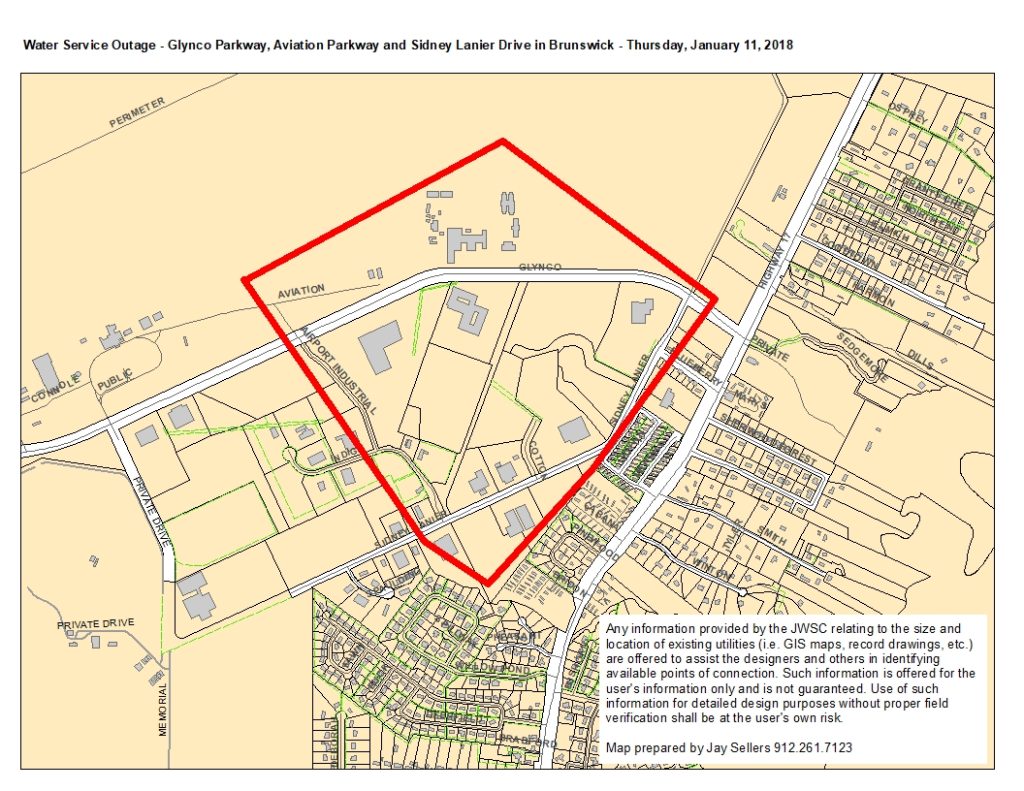 For more information on the project, please contact Mike Fields, BGJWSC Senior Field Inspector, at 912.506.4687 or Dustin Schnedeker of Seaboard Construction at 912.265.6410.
The BGJWSC apologizes in advance for the inconvenience.