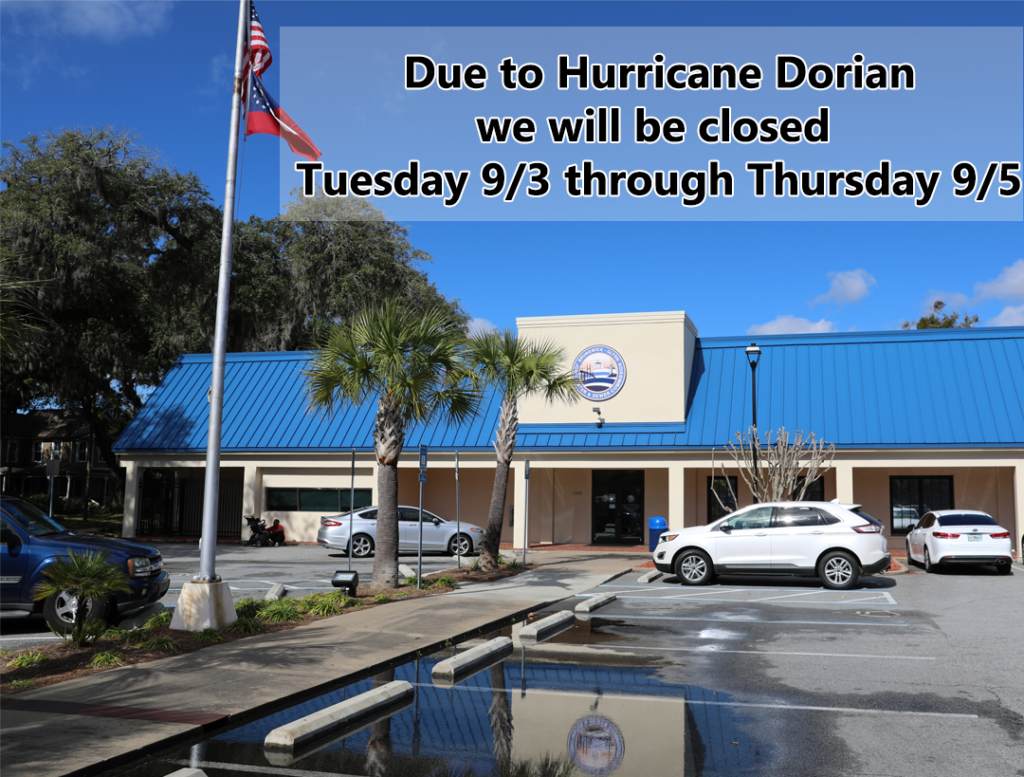 Due to the expected inclement weather, the Joint Water and Sewer Commission Administrative Office located at 1703 Gloucester St, along with non-essential field offices, will be closed from Tuesday, September 3, 2019 through Thursday, September 5, 2019, with regular business expected to resume on Friday, September 6 at 8:00 AM.
Emergency services will still be available during this time by contacting 912-634-0258. Online payment transactions may be unavailable during this time.
Please subscribe to the JWSC Emergency Notification System to get instant reports on potential service outages and boil water advisories at https://www.bgjwsc.org/subscribe.