Lead and Copper Sample Testing To Be Completed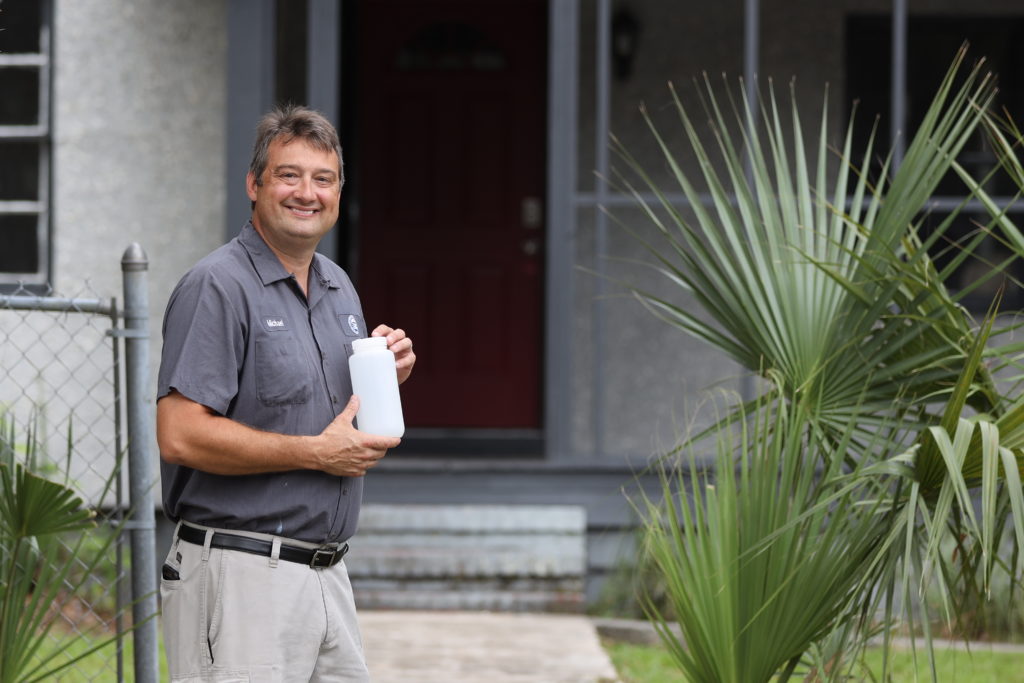 Lead and copper is not present in our water distribution network. However, the impact of older homes having used lead-fused service lines and internal plumbing could present a potential health hazard to you and your family. The United States Environmental Protection Agency's Safe Drinking Water Act of 1974 requires testing to ensure that lead and copper on private plumbing is not leaching into a customer's drinking water. Homes built from 1983 to 1988 are the focus of the study as plumbing construction standards were more lenient during that time period.
For our customer's safety, the Georgia Environmental Protection Division of the Department of Natural Resources actively enforces a regular end-use lead and copper testing program in compliance with the EPA standards.
The JWSC must maintain a database of 65 customers that volunteer for the testing program. As many as thirty locations will be selected out of that database and will be resampled every three years. Each district has a particular testing cycle that repeats from June 1st through September 30th. In 2019, St Simons Island and South Mainland Brunswick are due for testing. In 2020, Mainland Brunswick will be due.
JWSC staff will utilize mapping technology to identify customers whose home was built between the focus dates. A letter will be sent to a sample of 300 active customers from that report who are spread out over each district. The first thirty respondents that qualify for the program will be given a sample bottle with instructions on care and custody of the sample. If thirty samples are not correctly processed by the JWSC for a given testing period, our utility will be considered out of compliance and may receive negative consequences such as a consent order and/or fines.
Participation in the program will provide peace of mind that the level of lead present is not hazardous. Results mailed to the customer by the JWSC, which have been prepared by the EPD, will either indicate safe conditions or indicate that plumbing repairs may be needed to decrease lead levels in the home.
Thanks in advance for your willingness to provide a sample. The success of the program benefits us all and depends on voluntary individual participation.
Questions, concerns, or interest in participating may be directed to:
BGJWSC
Donnie Bankston
Water Production Superintendent
1703 Gloucester Street
Brunswick, GA 31520
dbankston@bgjwsc.org
912.261.7157